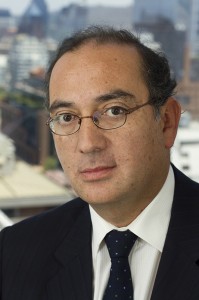 Associate Attorney
University Studies
Pontifical Catholic University of Chile, graduated in 1988, with distinction.
Graduate Degree on Taxation of Companies and their Business Activities, Adolfo Ibáñez University, year 1998. Seminar on Civil Liability, Pontifical Catholic University of Chile, year 2004, and Graduate Degree on Criminal Procedure Reform, Alberto Hurtado University, 2005.
Career
He came to work for Pfeffer & Asociados in November 1998.
Before coming to work at the Firm, she worked as an independent attorney in other Law Firms, and in addition as Regional Chief Attorney of CORFO in Rancagua, and Advising Attorney of the Municipality of La Cisterna.
He has been an external attorney for various Insurance Companies, in arbitration matters, civil matters, criminal and local police matters, currently and for more than 20 years being an external attorney for Mapfre Seguros Generales S.A. He has been a legal advisor for construction and real estate companies in corporate matters of instruments and contracts. He has been an external attorney in judicial matters of Financial Institutions, of CORFO, and of medium-sized companies, and has, as well, advised on contractual, company and administrative matters.
Member of the Chilean Bar Association.
Areas of Practice
Legal and corporate advisor of real estate companies and other companies, judicial litigation in civil matters, arbitrations, local police matters, criminal matters and civil liability matters.